You are getting a lot more out surfing than just a rush because frolicking in the sea has been proven to possess measurable health benefits.
And it certainly shows if you compare surfers to other athletes. Surfers in their prime invariably have clean white teeth, wide shoulders, slim hips, toned muscles, low body fat, great power to weight ratio, flexibility and very few skin ailments. And unlike our football and rugby playing brothers, horrors like athlete's feet and crotch rot are nonexistent.
Surfing has scientifically and medically also been proven to have remarkable healing and longevity properties.
Historically, doctors have always recommended their patients go to the seaside to heal almost all ills. They would actually issue prescriptions detailing exactly how long, how often and under what conditions their patients were to be in the ocean. It was called Taking in the waters and was an actual accepted medical solution for everything from allergies to syphilis to nervous breakdowns. Using seawater for medical purposes even has a name: Thalassotherapy.
In 1769, a British doctor Richard Russell published a dissertation arguing for using seawater against scurvy, jaundice, leprosy and glandular cancer. Globally, today's healing and spa resorts-by-the-sea abound. Places where people can not only let go of their troubles but even take a shot at curing their arthritis. But does the evidence actually stack up? Is seawater an actual cure? The answer is a definite yes.

Ocean water differs from river water in that it has significantly higher amounts of minerals, including sodium, chloride, sulphate, magnesium and calcium.
This is why it's highly useful for skin conditions such as psoriasis, acne, even sunburn. Bathing in natural mineral-rich water is called balneotherapy and has long been used to treat psoriasis. Patients suffering from all manner of things have always reported feeling better after swimming in the ocean.
Of course this may also have to do with sun exposure, which has been found to improve about every bad symptom on earth. Also magnesium-rich seawater improves moisture retention in the skin, making it stronger and more rigid. Which might explain part of our obsession with bikinis.
Also, because it is rich in other mineral salts such as sodium and iodine, clean ocean water is considered an antiseptic, meaning that is also has wound-healing properties. Nasal irrigation, or flushing of the nasal cavity, with salty solutions is used as therapy by people suffering from hay fever, respiratory ailments as well as inflammation and infection of the sinuses. (Which is why duck diving all those bombing close-outs is actually good for you. And we're not exactly sure, but it probably builds character too).
It is also undisputed in the medical world that people who live by, and swim and surf in the sea have far healthier respiratory systems. This is because seawater is cleansing and it mimics the body's own fluids in the lining of the airways, refreshing them without irritating them. (Unless, of course, you are one of those cigarette smoking hipsters. That would probably cancel that last one out). And don't forget the exercise and meditation aspects.

Exercising in natural environments has been shown to have greater benefits for mental health than exercising anywhere else.
This is because it combines the benefits of exercise with the restorative effects of being in nature. Surfing in the ocean being the ultimate case.
In his 2014 book Blue Mind, marine biologist Wallace J. Nichols found out why people find themselves in a meditative and relaxed state when they are in, on or under water. One reason is the breathing patterns used during swimming and diving. These stimulate the parasympathetic nervous system. The system that controls organ function and quietens the brain and has effects on brain waves and hormones that influence the brain positively.
The weightlessness of water can also have a calming effect on the mind, even changing or slowing down brain waves, helping to provide a distraction from life, giving a sense of mindfulness, which is a state in which one is aware of one's surroundings in a meditative fashion. Hydrotherapy, or water therapy and swimming have also been shown to decrease symptoms of depression and anxiety. One study showed the effects of balneotherapy and thalassotherapy were comparable to a commonly used anti-depressant drug called paroxetine.
Now for our cold water surfing brothers there is even more good news. Because cold water swimming activates temperature receptors under the skin that release hormones such as endorphins, adrenalin and cortisol. These have therapeutic benefits for musculoskeletal conditions, muscular strength and bone rigidity. Recurrent cold water also leads to enhanced function of the parasympathetic nervous system (the rest and digest system), which helps with organ function, including the potency of one's testicles. (Which probably explains the rampant misogyny present in our sport).
This has been linked to an increase in the release of dopamine and serotonin. Cold water surfing is also great for weight loss because surfing in colder waters burns up more calories when trying to keep the body warm. And finally, frequent exposure to cold water also increases the strength of the body's immune system.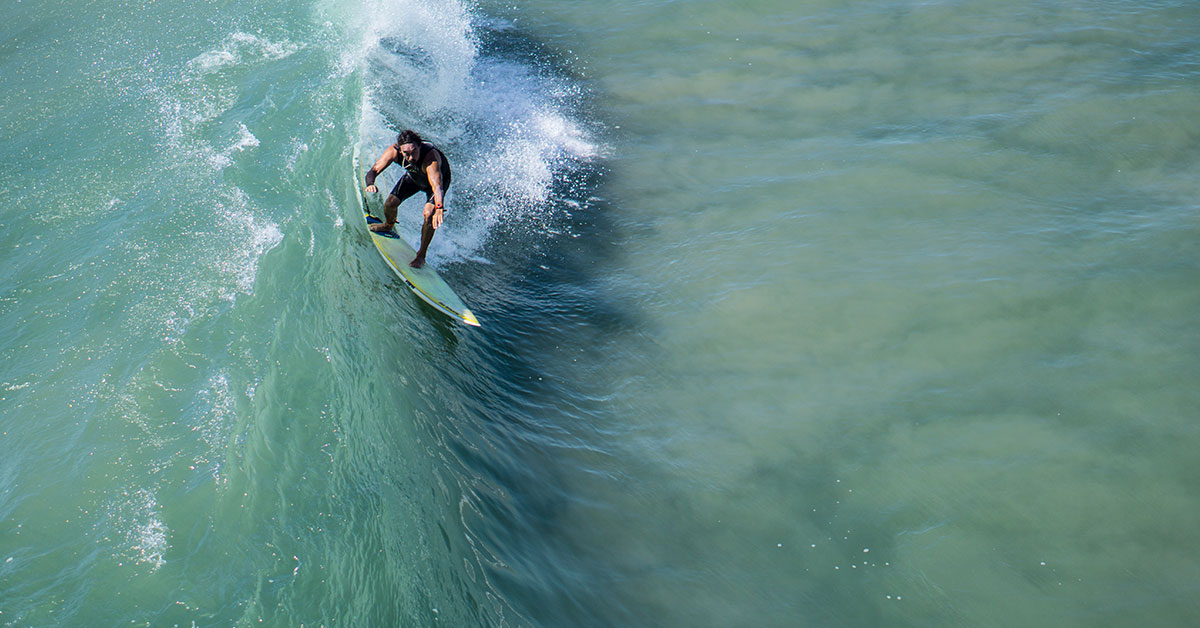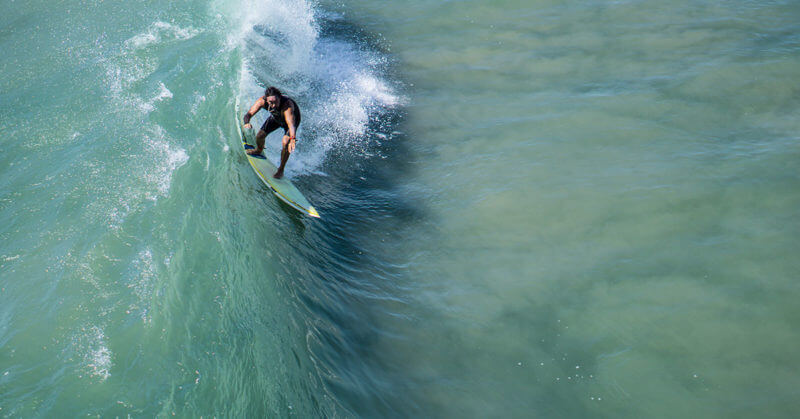 Which is all to say that the well-being we get from surfing goes far beyond just the joy of riding a wave. So kids, explain all this to your parents the next time they do not allow you to go surfing. And grown-ups? Keep surfing as hard as you can and enjoy a long healthy life. Because it no longer matters that most of the world considers our sport a goofy pastime. Because we are right. And they are wrong. And we have known it all along.
By Matt George for magicseaweed.com
Wanting to go surfing soon?