LOOKING FOR A LUXURY RETREAT ON A TROPICAL ISLAND?
WE GOT WHAT YOU NEED! STRETCH, REST AND RESET IN OUR PRIVATE 4-DAY BODY AND MIND, LIFE COACHING RETREAT IN BALI.
This 4-day Body and Mind Retreat Bali is designed to help you radically expand your horizons, breakthrough your limits, and kickstart a life of health, happiness, and success. During this luxury Bali Retreat, we will work one-on-one using expert techniques that address your mental, physical, and emotional health. Experience a total transformation in a tropical paradise.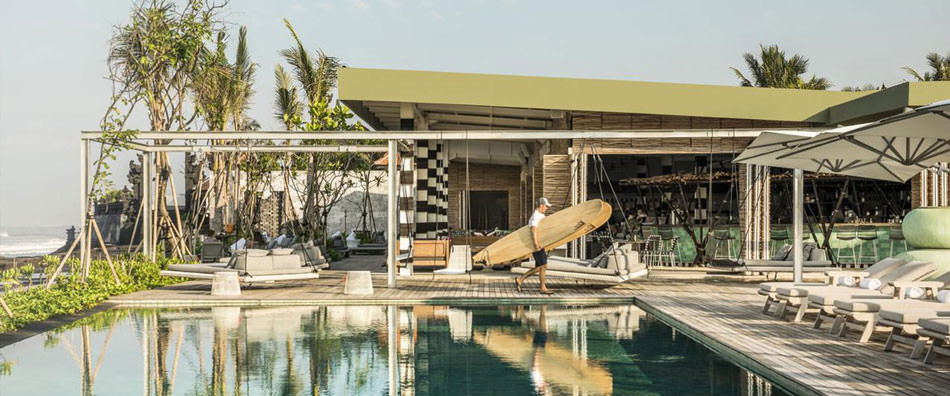 WHAT IS THE STRETCH BALI RETREAT?
The Stretch Bali Retreat offers a private, four-day, tailor-made Coaching retreat that combines theoretical guidance with physical activities. Radically expand your horizons and create a focused plan for your future. Whether reinventing your personal life or professional career, expect to dive deep into your interests, your patterns of behavior, your sources of frustration, and your purpose in the world. You'll be expertly guided to use the insights you gain as pointers towards a new path.
Touchdown on the stunning island of Bali, an ideal setting for your journey of personal growth. Start each day with a warm-up for your body and mind, with a series of physical activities like Yoga, surfing, meditation, or a workout session. After a healthy breakfast, begin your Coaching sessions. We'll examine your big life questions through conversations, images, mapping, and other proven techniques. By lunchtime, you'll be at the beach walking to digest and reflect on the new insights you've gained in the morning's session, or enjoying a relaxing massage or spa treatment. Over four days you'll gradually gain clarity and focus, creating a concrete plan of action for lasting change, whether it is for a lifestyle change, health, relationship or career purposes.
WHO IS IT FOR?
The Stretch Bali Retreat is ideal for anyone looking to break through their limits and make a significant change in their life. Executives, entrepreneurs, business owners, athletes – anyone feeling stuck, stressed, looking for a change, wanting to improve something or somethings in their life, or simply ambitiously wanting to reach their maximum potential.
HOW IT WORKS
The Stretch Retreat Bali uses a coaching framework that cuts through limiting beliefs and helps temper your inner critic, usually resistant to any significant change. We'll let go of negative habits that are no longer serving you and adopt healthy new ones that will lead you on a path to success. Whatever aspect of life you choose to focus on (e.g. relationships, health, money, work), we'll put it into a greater context, painting the bigger picture of your life.
You'll be encouraged to stretch beyond your 'comfort zone', rediscover your passions, and articulate your needs in the pursuit of a singular distilled goal (the 'what'). We'll then work on the 'how' unleashing practical techniques to overcome obstacles and help you create the life you seek. Using methods that create space for insight and growth, you'll rekindle your confidence directly at the source and create a clear vision for the future.
THE STRETCH
The Stretch Bali Retreat is the beginning of your journey, not the end, so after four days, though your time in Bali will be over, you'll just be getting started on the path to your new life. You'll head home equipped with the tools you need to continue to grow, explore, and deal with any challenges that come up. You'll even learn how to share your experience with others, enlisting them to help keep you accountable and committed when you return to your daily life.
RETREAT SCHEDULE
The schedule changes slightly from day to day, but each day's agenda will be similar to the following:
8 am morning practice class (yoga, pilates, core, or fitness)
9.30 am healthy breakfast
Coaching sessions begin over breakfast
12.00 end of the coaching session
Afternoon at leisure/homework/experiences (surf, massage, private yoga class, nutrition consultation, breathwork, sauna and cold plunge detox and restore)
WHAT'S INCLUDED
9 Hours business/life coaching

Free access to the fitness center
BENEFITS
Gain clarity about your mission and purpose

Improve your self-awareness

Remove limitations and obstacles

Learn how to improve your mindset

Improve your emotional intelligence

Learn how to manage anxiety and stress

Improve your goal-setting technique

Discover how to become more productive
Learn to surf or discover new surf spots

know how to improve your fitness

Improve your mood & health with nutrition

Learn how to maintain a healthy body and mind
BALI RETREAT


EPIC RETREAT IN AN EXTRAORDINARY LOCATION
The Stretch Bali Body and Mind Retreat is offering all-inclusive packages that will transform mind, body, and spirit in as little as 4 days.
Our retreat is hosted in COMO Uma Canggu, which is located on Bali's south coast — a beachfront destination offering panoramic views of the soft volcanic sand and rolling waves. This luxury resort in Canggu — an area liked for its laid-back café scene and surf waves — offers stylish accommodation, exceptional cuisine, meaningful wellness, and the same impeccable service COMO is known for across the globe. You can enjoy some of the best sunset views on the island.

Our spacious rooms are featuring king-size beds draped in sateen cotton bed linen. The design is bright, open, and modern.
We have two Pilates and two yoga studios, as well as one of the largest gyms in the area, with an expansive collection of fitness equipment.
Our team of expert coaches and professionals delivers world-class classes that reach your mind and body goals.
AN ON-DEMAND INDIVIDUALIZED RETREAT FOR A GREATER FOCUS ON YOU
The mindset coaching Retreat Bali will begin with assessing and reviewing your life and current situation. We will create a safe space where you can unfold and open-up about your concerns as well as your most ambitious dreams.
The first sessions will be dedicated to identifying your core values, your key personality traits, and revealing your most empowering and limiting beliefs. During over 8 hours of coaching sessions, we will help you build a strong foundation for a radical change.
Whether if you are after a career change, improving your relationship with yourself or with others, expanding your business, we'll use proven exercises and techniques to identify what's holding you back and to provide you with the right tools to make the changes that you have always wanted.
You will be able to find a sense of purpose, a clear vision, and bring new meaning to every day with a solid action plan.
HOLISTIC PRIVATE YOGA CLASS
Our approach to yoga is that there is no "one size fits all." We all have different bodies, health issues, lifestyles, and stressors. We live in different environments, have different jobs, and our life circumstances are not the same.
Someone stressed and anxious might need a more calming yoga practice. On the other hand, a person that feels sluggish and has weight issues would benefit from a more energizing and dynamic yoga. Working holistically means that we look at the person as a whole to offer an individualized yoga practice tailored to our clients' specific needs.
We create a customized yoga practice for you, which always includes a breathing technique and meditation that complements the yoga poses. We will also consult you regarding possible lifestyle changes you might want to make to bring even more balance to your life. These include nutritional recommendations, Ayurvedic practices, meditation and breathing techniques, morning and nighttime routines, productivity tips, and more.
CONSCIOUS SURFING
Surfers spend hours of practice, focus, motivation and resilience to learn how to ride waves, and these are the skills you need to achieve anything in life. Just like many other athletes, Surfers used the same methodology to achieve excellent results.
Surfing isn't just a physical act, it's an act of meditation. It's about letting go, embracing the swell, and riding the wave. The lessons we learn from surfing applies as much on land as it in the ocean. Every session is a life lesson. Bali offers some of the world's greatest waves, and whether you're a seasoned pro or just getting up on the board for the first time, we'll have a great time in the water. You'll head out with a certified surf instructor who will teach you the basics of safety and technique on land before you catch your first wave in the warm waters of Canggu.
EXCEPTIONAL HEALTHY FOOD
Enjoy healthy breakfast bowls bursting with fresh fruit, colorful salads full of local produce, a plentiful coffee culture, exotic elixirs, richly spiced meat, seafood, and veggie dishes, and everything in between. Food plays a central role in the Bali Retreat – a healthy body feeds a healthy mind. What we eat will be fresh and plentiful. Vegan and vegetarian options are easy to come by and will reinvigorate the foodie inside all of us. Explore the charming cafes in the streets of Canggu, offering a range of delicious foods.
Located on Bali's calm western coast, Canggu is a cultural hub for international travelers that come together for their shared passions: nature, surf, yoga, and delicious food. Canggu offers a serene counterpart to the more hectic and bustling parts of Bali, and you'll feel instant tranquility as the tropical air settles around you. The area spans three different beaches, each offering their own unique energy and equally spectacular sunsets. Aside from the perfect swell and relaxed smiles, Canggu is arguably most famous for its booming variety of local and international cuisines.
Our Private Bali retreat is individual. We can also host a couple, two friends, family members and a small group of people.
The core of our retreat is the mindset coaching sessions. We do our best to facilitate your stay and make it as convenient as possible.
The Stretch Bali Retreat is fully customizable. If you would like to include tours and activities we can help you with that.
THE STRETCH BALI RETREAT REVIEWS ★★★★★
Dris has a light touch and an easygoing manner. He is ruthlessly focused on helping you discover and inhabit the life you want. His coaching offered discovery, structured techniques and lots of inspiration. I reconnected with hidden pieces of myself that caused disempowering beliefs. The discovery and awareness helped me to define empowering beliefs to set and align goals with my core values.

Dris gave me the courage to break my own old patterns. Post-coaching, I feel braver and more confident in my ability to follow through on my intentions. These discoveries and the awareness of them has already brought value to my life and how I choose to move forward.
I had the 5-day retreat with Dris. He is the perfect coach for me: Calm, focused, structured. It is clear from the very first meeting that he has a genuine interest to take you and your business to reach the highest potential. He has a straightforward communication which I appreciated. He shared loads of information on how to move on with my business.

My experience was very intense as Dris is extremely ambitious and takes the time to get to know you deeply. His retreat deal is value for money without a doubt. I would definitely recommend anyone struggling in life or in their career to have his as their coach.
I joined Dris for the 4-day retreat. For me, it was quite a big step, in every single way. Never been surfing before and never did yoga.  It was good to open up about my childhood. I came to Bali with both physical and mental difficulties. Dris helped me first of all by making my stay in Bali from the start an amazing experience!

He seemed to be a perfect match to what I was looking for, straightforward communication, empowering and inspirational. Dris gave me the feeling of knowing each other for years.

Coach Dris made me reconsider my beliefs and values, and how these are affecting both my personal life as my business. He empowered me to talk about feelings, about hidden frustrations, and about hidden beliefs. Dris showed me how to reach my goals, in a perfect compromise between confronting questions and accepting me as a person.

The retreat was a life-changing decision. Both physical and mentally, with many eye-opening moments.
I just spent 5 incredible days on the beautiful island of Bali for the intensive "Stretch" coaching retreat with Coach Dris. It was everything I had imagined…and more. I highly recommend this to anyone who is seeking out clarity and reinvention of your career and life path. Having the 1:1 time with Dris was enlightening, empowering. His methods really help you tap into areas of yourself you probably knew existed, but not quite sure how to unleash it. I laughed …I cried….and I left paradise with a whole new set of tools to harness my goals.
Can't thank Dris enough for his soulful and compassionate insights!
I was a client of Dris on a 5 day mindset coaching course in August 2018. We shared interesting conversations on personality, belief systems, neuroplasticity and many more! He helped me to define my purpose, reflect on my values and beliefs and visualize the steps I can take to achieve my goal. It was interesting and worthwhile to explore these topics from a different perspective (coach rather than a psychologist). It was enlightening. I now have concrete steps I can take as I return to the "real world" to make my goal a reality. Thanks, Dris!