"My mission is to empower, inspire, and contribute to the growth and success of ambitious people who are on the path of meaningful and purposeful living."
– Coach Dris
WHAT WE CAN HELP YOU WITH
PERFORMANCE
The world is transforming rapidly, and it is becoming highly competitive. Now more than ever, it is time to invest in your performance mindset. We can help you advance your career, improve your business skills, and emotional fitness.
With the rise of AI technology, a lot will change. One way to stay in the game is to improve your emotional intelligence and communication skills. These are the core skills of leadership, and the only thing that technology cannot replace.
Change is inevitable; it is the essence of growth, but not having the right support and tools can lead to stagnation. We help you find clarity in uncertain times. We support you, your team, and your organization with change management.
Leadership and management

Social and interpersonal skills

Personal branding
Communication and mediation

Productivity and performance

Emotional management
GET ONE-ON-ONE COACHING TO
Improve your leadership and management skills

Gain clarity about vision, mission, purpose.

Transform your old habits into winning patterns.

Gain self-awareness & a growth mindset.

Learn how to set goals and achieve them.
Improve your mental, emotional and physical health

Remove limitations, limiting beliefs, obstacles.

Become more resourceful and access positive emotional states.

Improve your communication skills

Improve your productivity and time management.
COACHING CAN TAKE YOU TO A WHOLE NEW LEVEL OF ACHIEVEMENT
WORKING WITH A COACH
For many of us, having an accountability partner motivates us to act. Working with a coach can be beneficial to our success. A coach can help you figure out what you don't know, and he can clue you into things you may not be able to see because you are too "zoomed in'; a coach has a zoomed-out vision.
A personal coach can tailor a specific program to your own needs and give you direction and support to walk you step by step until you achieve your goals. Coaching is one of the most valuable tools you can have. It's an investment in yourself, and it can produce some of the highest returns.
We only work with people who are genuinely committed to making a difference. We help you optimize yourself so you can become better at what you do to make more impact in the world.

A 30-MINUTE CHEMISTRY CALL SESSION

50 to 80 MIN MINDSET COACHING SESSIONS

MEMBERSHIP TO A THRIVING COMMUNITY

YOUR FULL PREMIUM PERSONALITY PROFILE

UNLIMITED EMAIL AND TEXTING SUPPORT

FULL EXECUTIVE PDF SUMMARIES
"Working with Dris means the perfect balance between a fun, positive, and inspiring atmosphere while providing hands-on tools that really helped create my own business."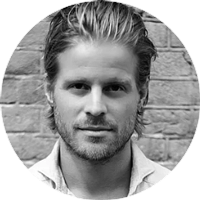 Working with Dris was a life-changing experience. The coaching program affected both my personal and business life positively.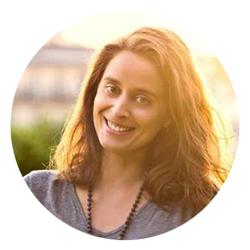 The effectiveness of Dris's coaching lies in his ability to let us come up with our own answers. Dris puts you on the right path in an organic and conscious way.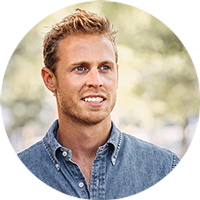 Dris's ruthless focus and structured approach gave me the courage to break my limiting patterns to choose the life and career path that I meant to have.