ARE YOU TIRED OF WORKING FOR SOMEONE?
You have a job, but you are unfulfilled. Doing your work feels like running on a treadmill. You go through the motion but without emotion. And you have had enough of doing something just to make a living; you want to be THRIVING!
Thinking of starting your own business but don't know how to start or where to start from?
You have lots of great ideas but keep bouncing from one thing to another without a real plan. You are hesitant because you don't know how to find clients?
Or maybe you have an idea, but you want to make sure to do the right thing and become successful?
Do you also want to be free to work in-person or online from any location?
And is this now time for you to earn your own money and create some wealth?
If your answer is YES to most if not all of those questions, and if your motivation is impacting people and organizations, then there has never been a better time to start your own business, but there are a few things you need to know before you get started.
I CREATED THIS 12 WEEKS ONLINE MASTERCLASS PROGRAM TO DISCOVER
EVERYTHING YOU NEED TO KNOW TO START AND RUN YOUR OWN CONSULTING BUSINESS.
I will teach and assist you with the steps that you must take to start your new career as a business owner, find clients and become successful.
"
YOUR TIME IS LIMITED, SO DON'T WASTE IT LIVING SOMEONE ELSE'S LIFE.
Steve Jobs
IN THIS MASTERCLASS YOU WILL
Get clear on your vision and mission

Create your own personal business

Learn the skills you need to run it
Have a crisp branding and strong online presence

Identify your clients and start selling

Get in the right success-mindset
WHY YOU SHOULD START A CONSULTING BUSINESS?
We often do what we have been told to do, follow the path those other people set for us, but at some point, we wake up and realize that it wasn't our own journey. We want to do something more meaningful, have more impact, and be free to pursue our dreams.
Whether you are employed or not, you should start a consulting business and offer your services online and offline. The future is going to be for remote work and private consultants, so why not start building it now?
Become global. Follow your dreams. Wear the hat of entrepreneurship, live your full potential, serve with purpose, learn, and grow. Do something meaningful, challenge yourself. Impact more people, and why not get rich!
This masterclass is for you, whether you are a coach, a consultant, a marketing expert, a graphic designer, a PR agent, a journalist, a designer, or a digital nomad.
DURING 3 MONTHS, WE WILL EXPLORE 6 MODULES
Save countless energy, money, and time by starting your business right. Most single owned businesses fail because they don't have a sense of direction. They lack vision and direction. They have a weak strategy and don't have strong branding.
Companies spend lots of money hiring experts like me to align their core values with their organization's mission and vision, so why not have all that set from the beginning?
Running a business requires you to wear multiple hats. Both your soft skills and core skills are essential!
Identify your core beliefs and values. Get rid of what slows you down. Become more clear about your purpose, and create your success principles.
Explore what you are passionate about brainstorm ideas. Identify your target audience and added value. Create a business model and design your service packages.
Break down your goal into achievable and enjoyable milestones. Become process-oriented. Set up new success habits and routines and let the journey begin.
Have a strong personal brand that sets you up from the competition. Set up your social media profiles, your website, and your content marketing.
Learn about the latest marketing strategies. Create your business presentation, design your pitch deck, and prepare your outreach templates.
Embrace your new role as a business owner. Learn to build trust and to connect with your clients. Learn to lead and communicate with your audience.
"
IF YOU DON'T BUILD YOUR DREAMS SOMEONE WILL HIRE YOU TO BUILD THEIRS
Tony Gaskin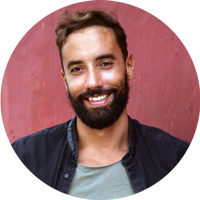 Hi, I am Coach Dris. I am a professional coach and consultant. In the past six years, I have been offering training, workshops, and coaching services to corporate organizations, sports teams, managers, young entrepreneurs, and professional athletes.
I have been fortunate to experience different cultures and nations. Morocco, Sweden, Indonesia, and now Germany have been my home base countries. Each place was very different from the other and allowed me to grow, both personally and professionally. One of the critical things I learned during my journey is that it is now crucial to be Global. The world is rapidly changing around us, and we need to adapt to its constant evolution quickly.
People are more and more looking for experts from all over the world. Social media and communication platforms closed the distance gaps between clients and experts. There are no more proximity issues. You can now work from anywhere in the world and serve a broader audience.
I have now built a global business with a significant reach and diversified services. I am so grateful for that. But that didn't come easy. I had a long and exciting journey, full of hard work and dedication. I am ready to share with you all my tools, so you can too benefit from my experience, and create something that you love waking up for in the morning.
Most coaches and consultants lack the skills to make themselves visible, but that wasn't the case for me. Because I used to work in marketing and advertising for over ten years, I could transfer these skills and apply them to get the right kind of exposure.
I'll give you shortcuts. I have years of cumulated experience, and you will have access to it all now.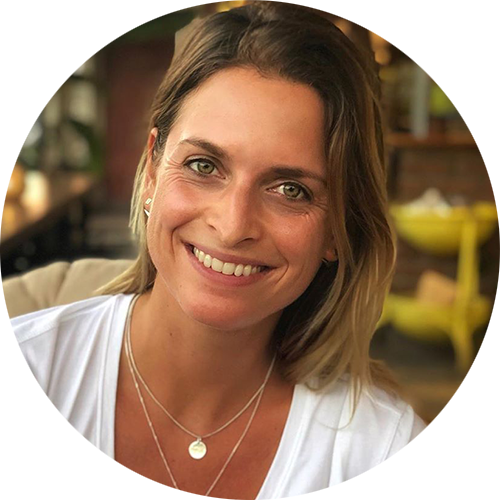 Coach Dris was invested in helping me and guiding me in my development. The process is fun and has already taught me many valuable skills that I feel will benefit me in the future. I have never looked back on the decision I made or had any hesitation that it was the right one.
PROFESSIONAL DEVELOPMENT
Identify your core values

Get more clear on your purpose

Create your success principles
YOUR BUSINESS PROFILE
Your business mission statement

Your business packages and offers
SALES AND MARKETING
Your pitch deck presentation

Your outbound marketing strategy
BOOK READING*
Personal Development Books

MEMBERSHIP TO
A THRIVING ONLINE
COMMUNITY

YOUR FULL MYERS
BRIGGS PERSONALITY
PROFIL

THE MULTIPLE DIMENSIONS OF PERFORMANCE E-BOOK TO THRIVE
AT WORK
"
WORKING HARD FOR SOMETHING WE DON'T CARE ABOUT IS CALLED STRESS.
WORKING HARD FOR SOMETHING WE LOVE IS CALLED PASSION.
Simon Sinek
HAVE YOUR WEBSITE DONE FOR YOU**
GET READY FOR BUSINESS! LET US HELP
Save time and energy, trying to find a designer or doing things by yourself. Let our team create an SEO friendly and professional looking website for you.
. Look professional
. Have a great SEO and be found on the internet
. Introduction to inbound marketing course
Masterclass
Full Masterclass Program
–
Masterclass + Website
Full Masterclass Program
Website and inbound Marketing video Course
Doubting your skills and capacity

Being indecisive about stepping up your game

Being stuck at a job you don't like
Having great ideas that never see the light

Being influence by what people expect from you

Being hesitant about where to start
I don't have a business background or an education, can I still start a business?
Totally! Many successful Entrepreneurs out there are self-made and self-thought. And many also have all the education in the world but don't go for self-employment. This masterclass is very comprehensive and covers the skills you need to run a successful business. After all, it's a learning curve.
Why would I take this class and not research on my own?
Nothing beats a custom class where you can interact with the teacher and the classmates. Besides being very interactive, you will be able to design your own business model with my guidance, and that's not something you find online. All successful business owners have had some sort of mentorship, attended to seminars, and took training.
I don't have the money to run my own business, can I still take this masterclass?
Starting a business doesn't have to be costly. You can start your business a minimal investment. You can quickly start generating some income and inject it back to grow business.
At what time is the masterclass program taking place?
We run the program while taking into consideration all the timezones. The classes are interactive and require you to be focused on. Still, we will also record them and make them available for a replay with unlimited access.
I am already running a business, is this program right for me?
Definitely! You could refresh some knowledge and gain new insights.
Can you help me with setting up my legal entity?
No, we don't do that, but we will be advised how you can set it up.
*Books are purchased separately.
**A one-page website + a blog section build on WordPress. Pictures and content are provided by you with our help and guidance.