MY MISSION
My mission is to inspire and empower a generation of human beings by focusing on personal growth so they can pass on their wisdom to their legacy and contribute to the greater good of our humanity and our world.
MY VALUES
Wisdom, sustainable growth, social change, inner stability, human potential optimization.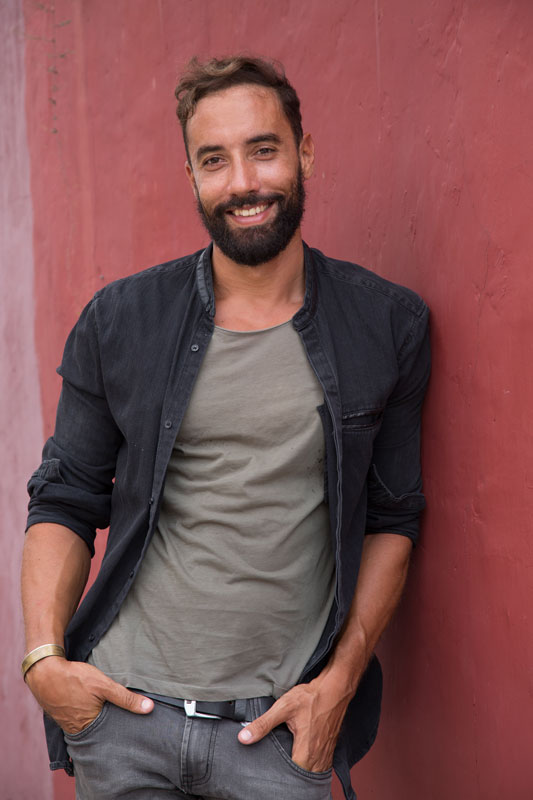 Results-oriented coaching

Practical Pragmatic Logician

NLP Master Practitioner

Passionate entrepreneur
"If your ship doesn't come in, swim out to meet it."
Jonathan Winters
MY STORY
I am a young entrepreneur, passionate explorer, and dedicated mindset coach. I grew up in Rabat, the capital of Morocco with my parents and my two younger brothers, and a menagerie of pets. My childhood was filled with wonderful memories from summer trips to our family beach house where I first fell in love with the ocean.
EARLY CAREER
Before to start coaching, I used to work as an Art Director and project manager in top agencies for more than 10 years. I contributed in innovating new business solutions and developing new products for Scandinavian countries.
I always enjoyed working on creative projects. My way of thinking outside the box, my leadership skills and my ability for quick execution earned me respect from both my colleagues and managers. I was known for my entrepreneurial spirit, my passion for exploration and my eagerness to learn the tools to harness personal development at the workplace. My natural progression flowed effortlessly into Coaching.
EARLY LIFE
After earning a degree in visual communication and advertising, I worked as an Art Director, designing brand identities and marketing campaigns for clients in the worlds of fashion, education, and entertainment. A few years into my career, I set out on an adventure that brought me to the next step in my journey: Sweden.
The move to Sweden was one of the most interesting and challenging experiences I had ever faced. I was confronted with my expectations for myself, for others, and for this new country. I had to adjust, and reconsider my way of thinking and start learning once again.
Settling into my new life proved difficult. I was chasing things that never seemed to come and somewhere along the way, I forgot to live in the present moment. I wanted to be successful, make money, and be popular among my friends and colleagues, but I neglected my mental health. I attached my sense of worth to material things, and I forgot about real relationships. I lost touch with myself and drowned in a sea of anxiety. I was stressed, unhappy, and always worried about what might go wrong. It's not surprising that I lost balance.
When I reflect on those years, I recognise that what helped me move through the struggle was my strong will, my solution-oriented mindset, and a willingness to accept what was taking place. I began incorporating meditation and regular physical activity. I also sought professional help and guidance for personal development.
I found that the only way to get past my situation was to keep moving forward, both mentally and physically. I had to continue with the objective of improving my self-awareness, developing my talent and potential, removing my limitations, and overcoming my worries.
AWAKENING
Sensing it was time for a change, I took a training, seeking opportunities to learn and develop myself. I started a company called Surf&Yoga, a marketplace dedicated to connecting aspiring surfers, yogis, and instructors around the world. Inspired by my own experience, I also decided to pursue my lifelong interests in personal development and human behaviour, and become a professional Mindset Coach.
To date, I earned certificates for Life Coaching, Social & Emotional Intelligence Coaching, and Motivational Coaching. Combined with my natural talent for connecting with people and making them feel at ease, I provide an authentic and comprehensive approach to achieving a healthy, happy, and balanced life.
Psychiatrist Viktor E. Frankl said, "When we are no longer able to change a situation – we are challenged to change ourselves." Individuals who work with me learn to change their patterns and re-teach their brain to focus on the good instead of the bad, to see opportunity where others see challenges. I witnessed these changes firsthand, both in my clients and in myself, and I am dedicated to sharing this knowledge to help people achieve a better life.
Today I feel very balanced in my life. I've developed healthy routines and I enjoy my coaching career. I'm doing what I love, and the satisfaction I get is seeing tangible, positive results in my clients' lives.