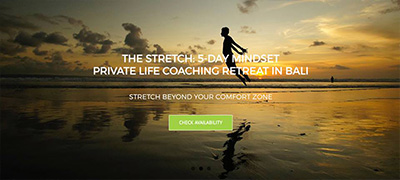 This 5-day Mindset Coaching retreat in Bali is designed to help you radically expand your horizons, break through your limits, and kickstart a life of health, happiness, and success. We'll work one-on-one using expert techniques that address your mental, physical, and spiritual state. Experience a total transformation in a tropical paradise.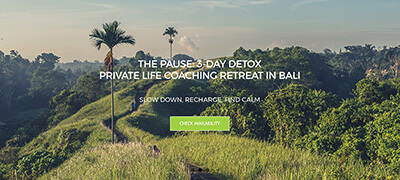 This 3-day Mindset Coaching retreat in Bali is an invitation to stop and examine your life and see what's working and what's not. The Pause offers a safe space where you can unload your baggage, recharge your batteries, and leave feeling calmer, lighter, and in control. This experience of mental reflection, physical activity, and one-on-one coaching sessions will lay the foundation for a lifelong journey of personal growth.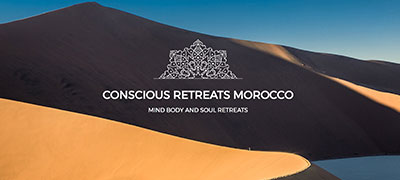 This 7-day Yoga and Mindset group retreat in Morocco is designed to help you slow down, recharge your batteries and create lasting change in your life. We offer a unique combination of Yoga and Life Coaching in order to support you on all levels – physically, spiritually and mentally.
Find balance through Holistic Yoga and meditation, work on all areas of your life during Life Coaching sessions and connect with a small group of like-minded people. Morocco's beautiful nature offers the perfect surroundings for your exploration of mind, body and soul.