J'ai consulté Dris à une période charnière de ma vie d'entrepreneur et personnelle, je l'ai choisi pour son profil : entrepreneur et les outils de coaching qu'il propose, axés sur le bien-être, les valeurs et la recherche de sa singularité.
J'ai beaucoup apprécié sa disponibilité, la qualité de son écoute, Dris n'oublie rien 🙂 et il a une capacité à recontextualiser les choses pour nous. Il est souple et laisse toujours une grande liberté d'action et d'ajustement. Son regard est très sensible, j'ai eu l'impression d'être accompagnée dans la justesse de moi-même et un grand respect. L'efficacité de son coaching réside dans sa capacité à nous laisser venir à nous, dans le temps et la discipline, les routines et l'art du "care".
Pour prendre un nouveau départ sans effacer le passé et se laisser dépasser par les obstacles, Dris vous mets sur le chemin de manière organique et consciente. Merci Dris.
Juli, Germany,
CRM &Marketing
Working with Dris means the perfect balance between a fun, positive and inspiring atmosphere while providing hands-on tools that really helped me to initiate sustainable change. I wholeheartedly recommend Dris.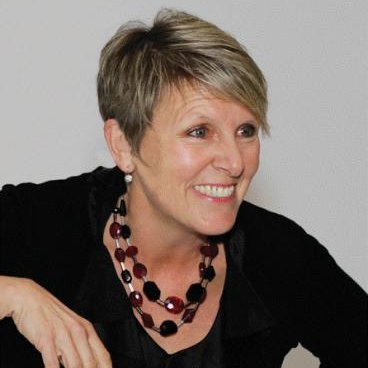 I had the wonderful opportunity to work with Dris. I found him to be exceptional. His methodology is clear, effective and if you want to instigate change in your life, he is a supportive and helpful coach. The personality test was very insightful and the self-belief work was a game changer for me personally. Dris is a warm, kind, caring soul and perfectly suited to be a supportive and challenging coach. I highly recommend his services. Lisa, New Zealand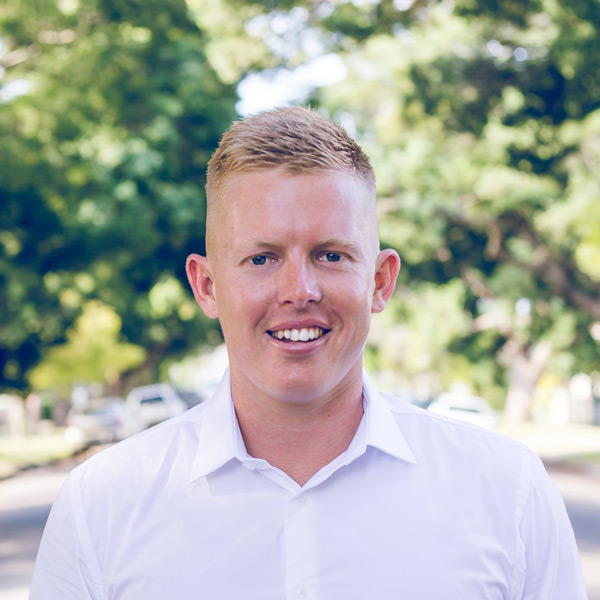 If you have had the thought of working with a life coach I personally could not recommend Dris enough !!
I instantly felt comfortable communicating with Dris and felt he was tailoring a plan to work with my needs and want.
After only 4 days, Dris become more of a close friend than a coach and I felt more clear and confident about my future path !!
Thank you very much Dris it was a pleasure to have met you.
Being coached by Dris has been one of the most powerful experiences of my life although I never felt being under pressure. It is not often, in fact sometimes ever, that you can sit down and get completely present with yourself, and have someone be there to listen to everything your thinking and feeling. And then in addition to just listening, help to equip you with the tools that you need to deal with the challenges life throws your way and work out what you really want and need from a situation. Dris coached me through a big decision I have made in my life so far, and it was because of his guidance and support that I felt I had the confidence to make this decision and feel confident that all will work out the way I want it and always feel balanced. I am a big step further and will continue to use what I have learned from my coaching.
I have found Dris professional, perceptive, practical and a real asset to my personal and business direction.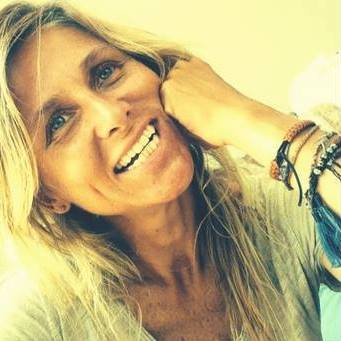 I recently reached out to Dris when I found myself in a difficult place both personally and professionally. I was putting so much energy into both, yet nothing seemed to be moving forward. I asked Dris if he could help me dissect the issue, to help me get to the root cause.
Through his thorough, balanced and insightful observation, he lead me to gain clear awareness of my current situation, define my goals and truly set me on a transformative path. He laid out the tools I needed to rediscover the confidence within myself to achieve my goals.
Dris picked me up when I couldn't see clearly as I was too close to my business and couldn't find a way around certain aspects. They were clear as day but it took someone level headed and calm to show me things I would have never thought of in terms of system implementation and moving forward without hitting burnout stage. Not sure where I would be without his guidance – I would either be burying my company and running for the hills or burying myself from stress…
On August 9th I had the pleasure of brainstorming my new life goals with Dris. I had just quit my job of 6 months at an accounting firm the day before. Since I'm a person who strives for a secure lifestyle with pensions and regular pay, this was quite a life changing decision for me. I had no expectations for my meeting with Dris, but I wanted to clear my own head and to have someone listen and give honest and objective feedback. Dris encouraged me to describe and to map out my situation, and he was up to speed in only 10 minutes. This meant we could start talking about my thoughts and fears for the future very quickly into the session. Dris is not afraid to tell it like it is and to point out your flaws, but in a way that feels helpful, not demeaning. For me, that alone earned my respect, since my goal is always to strive to be a better person and to get to know my weaknesses. My overall experience with Dris was positive, he is a sharp guy with a quick mind. By the end of our conversation I felt I had a renewed strength to continue with my new life.
I've known Dris for over a year and what has always struck me is his intelligent outlook on life, his open-mindedness, and his drive to constantly grow and create a meaningful life for himself. So when I found myself going through a rough time both professionally and personally, he was the first person I thought about in my circle of friends, to help me make sense of the situation and hopefully find solutions. I knew he was qualified as a life coach and that those particular skills would help, but what I was looking for was an authentic and honest conversation with a friend. Very naturally, he created an exchange where I felt safe to be vulnerable and share some of my deepest worries, without fear of judgment. All the while, without me noticing, but with a clear methodology, he was asking specific questions that helped to identify, not only the challenges I was going through, but more importantly, the reasons why they affected me so much. I gained a better understanding of how different areas of life – from relationships to work, health, and environment – have an impact and how working on one can rebalance the others. That afternoon, I went from feeling completely stuck to seeing a path and concrete steps to make improvements in my life. It is exciting to see how in such a short time I feel re-energised and ready to move forward. I'm very grateful for Dris' help!
I had the pleasure of meeting Dris through friends. I was intrigued by his job and the idea of speaking to a "life coach" came at just the right time and felt like an exciting opportunity I couldn't possibly refuse. So I began a short but intense path of self-discovery with him. Dris made me feel very comfortable. I instantly felt I could speak freely and open up to him. The initial embarrassment I thought might exist because of our informal and social introduction was not an issue thanks to his professional approach and dedication towards his work and his clients. With a series of tests and scientific methods, Dris was able to assess my life and career situation in a clear and linear way. I was impressed by the accuracy of the results and by his confident and constructive attitude toward the different issues that came up within the process. All of a sudden, the tangled and confused mass of thoughts, ideas, messy plans, and fears I had in my head, untangled and became clear, organized, vivid and much simpler to observe and approach. At the end of every session, Dris gave me some "homework to do. This helped me see things even more clearly, creating order in my mind. We spoke about life values, the wheel of life, personality types…all so interesting and necessary to really be able to understand myself, look with clarity at my path and fix important goals in my life. The three sessions with Dris helped me to gain back my confidence, giving me all the necessary tools to put myself back on the right track with energy and motivation. I am amazed to see how much he was able to do in such a short time. Thank you Dris, I could not have done this without your help!
It was very nice to work with Dris. I could feel very relaxed as if I was talking to my best friend. I felt inspired for the whole week after each meeting we had and I could feel that Dris really wanted to understand and help me, and he really gave me the help I needed. I would totally recommend Dris to my friends.
I started working with Dris for professional and personal development. Besides being friendly and professional, Dris takes the time to fully understand one's personality, ambition, feelings, and struggles. He helped me become aware of my obstacles (or what I set upon myself as such), and turn them into positive drivers. Our program is ongoing and is very helpful.
Dris a su objecter ma conscience d'une façon logique, claire et cohérente avec des explications fondées, basés sur l'écoute et la compréhension d'abord, il a su mettre en evidence des craintes cachés, et les atténuer par un méthodologie de "self-motivation", tout en allant à l'essentiel.
When I heard from a friend about Dris's life coaching sessions, I signed up. I've never worked with a coach before and it came at a time when I was experiencing a major shift in my life. Dris is coaching is very methodical. He is easy to talk with and makes a safe space. We could talk about the world economy or about the source of life and he'd connect everything to a strategic plan to set my life moving in the desired direction. The areas of my life were laid out on a map where I could literally SEE in colour, which parts of my life are lacking and which are more developed. After that, I was equipped with detailed knowledge about my personality – what are my natural strengths and weaknesses? In what roles will I shine and what roles will kill my motivation? I realised that if I surround myself with people who like doing the things that I don't like to do, we can help each other reach our goals. In other words, focus on what you love and find someone who loves the rest to do the rest. Finally, I got tools that I can use for every situation in life, whenever necessary. A session with Dris is definitely going to be good for you. It is truly a practical user's guide for life.
I had few coaching sessions with Dris and they were all an awesome and eye-opening experience! Dris has a unique ability to create an environment where you can feel safe. It's really easy to find a connection and talk to him. He guides you through the process professionally and a lot of times you get the feeling you're observing and analysing yourself from a distance, and he's just there to help. I had many "aha" moments during and after the sessions and he also gave me some tips which help me in reaching my goals in any area of my life.