WHAT WOULD YOU FEEL, HEAR AND SEE

IF YOU WERE A CHAMPION?
ACHIEVE CONSISTENT HIGH PERFORMANCE LEVELS IN SPORTS BY LEARNING MENTAL SKILLS
Have you ever known an athlete who was amazingly talented in practice but is never capable of showing that level of performance in competition? The point is, it's not enough having physical skills if you can't perform and demonstrate your potential in the game.
As sports mental preparation coach, I use mental training to help athletes of all ages and abilities benefit from the principles of sports psychology.

An athlete who would like to either learn new skills or build on their existing mental skills so you can get to the next performance level.

An athlete that is underperforming and even if you are ready physically there are some mental barriers that you would like to get rid of.

A parent of a young athlete who needs to learn the necessary mental skills so he can continue to progress and prepare future competitions.
Dwelling on mistakes leading you to be stuck in a negative cycle of focusing on what you did wrong and creating more frustration and making more mistakes.
Focusing too much on winning which negatively affect your performance as it puts your focus on the future instead of the process and practice.
Worrying too much about what your coach, teammates or spectators are thinking of you making you have unwanted emotions such as anxiety or sadness.
Putting a lot of pressure on yourself to perform by creating unrealistic expectations that are setting you up for failure before you even start creating success.
Worrying about making mistakes that could happen rather than focusing on the positives you could achieve which may hold you back and forget your game plan.
Doubting your skills and worrying about failing in future situations. By being unsure of how you are going to play it is more likely that you will under-perform.
Comparing yourself to others by focusing on what the opponent is doing right and what you are doing wrong will decrease your confidence and is a distraction.
Overthinking before you compete and second-guessing your game plan can make you feel unprepared and nervous. You then start competing without the confidence you need for peak performance.
Bringing life problems into the competition making it hard to separate regular life from sports life and therefore not focusing on the field and more likely harming your performance.
Getting distracted by the importance of the competition feeling like you have to do something different to what you usually do will be causing you extra nerves.
SPORT MENTAL COACHING BENEFITS ARE
Reduction in Mental Mistakes

Better Performance Under Pressure

Fast Recovery from Mistakes
Increased Intensity at Practice

Better Performance in Competition
Champions aren't made in the gyms. Champions are made from something they have deep inside them – a desire, a dream, a vision.
– Muhammad Ali
GET SPORT MENTAL PREPARATION TO
Uncover the mindsets and beliefs that hurt your performance and identify your mental game barriers.
See the importance of mental skills, how they help performance, the critical aspects of the skills and how to improve them.
Practice the skill during the session by including worksheets, exercises, discussion, and role-play to master the skill.
Apply the skill in the sports environment during practices, using specific drills, and implementing game plans to compete.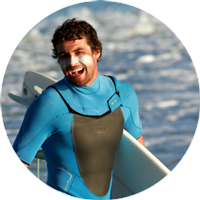 Dris really knows how to structure what seems so difficult to manage and overwhelming. He helped me deal with mental challenges, motivation and focus on my competitions. I'm so happy to have met him and highly recommend any athlete looking at performing and winning!!
BEGIN WITH A CHEMISTRY SESSION
Get started with a 30-minute chat with me, where we can explore your needs, and whether my 1:1 coaching program is the right fit for you.