If you feel that something is missing in your life, listen. You're probably not fulfilling your full potential. You can do more and be so much more. It's a reminder for you to check what might be holding you back from achieving the best possible results in all areas of your life.
You have two options here: to remain where you are or to start taking action.
THE ROAD MAP OF HIGH PERFORMANCE
There is a specific road map that you can follow to achieve what you want in life, even if you're not sure what it is yet. This road map, in fact, starts with the discovery of your own values to help you find out what will bring you the greatest satisfaction in life.
When people think of high performance, the first image that often comes to mind is that of a world class athlete who has broken records. That's because no athlete was ever born great. What they achieved was a result of thousands of hours of practice, focus, motivation, and resilience. Winning athletes have all used the same patterns for achieving their success in their chosen fields.
Our Mindset & Performance Coaching is all about designing your own road map and teaching you how to use it. Here are the 5 keys to getting started.
DEFINE YOUR VALUES
The first step to achieving more and realising your full potential is to gain awareness of your values. Your core values are your life compass, helping you make critical decisions that can influence your level of satisfaction in life.
Notice how you feel balanced and fulfilled when events in your life happen according to your values. But as soon as you miss or violate a core value, you feel lost, frustrated and even angry. Goals guided by your core values save you time and energy.
KNOW YOUR BELIEF SYSTEM
Your behaviour is directly linked to your beliefs. You limiting beliefs could be negative self-talk preventing you from taking a step towards growth.
These beliefs are deeply embedded in your subconscious and you're often not aware of them. They have been installed in you before you turned 7, before you could even think for yourself. But that's alright, you can break those disempowering beliefs and create new patterns of success.
SET GOALS AND TAKE ACTION
People often mistake motion for action. When you're in motion, you're busy but that doesn't mean you're productive. When you're in action, you're taking deliberate steps that produce your desired result. Motion does not have a direction; action is guided by a direction.
To get results, set specific goals that are challenging enough to put you in the flow state. The flow state is simply the point of peak performance. It's where you feel you're most productive and creative. By creating a strategy and breaking your goal down into small pieces, you will be able to act on it now instead of later.
USE THE RIGHT TOOLS
Highly successful people don't have secrets, they have rituals and tools. Whether it's about clearing the mind through meditation or grounding practices via yoga, adopting routines can help you gain clarity and stay focused on achieving your goals.
Visualisation is one of those rituals and tools that have been used by highly successful individuals. Once you have set your goals, visualise yourself achieving them and being where you want to be. Visualising yourself achieving your goals works because it conditions your brain to actually do it.
GET THE GROWTH MINDSET
The right mindset is the growth mindset. This mindset welcomes challenges, does not fear failure, and is always open to growing emotionally and professionally. It seeks learning instead of receiving approval. The 3 keys to having a growth mindset are to focus on learning, staying out of distractions, and stepping out of your comfort zone.
Think of areas in your life that you can improve or try to do something that you've never done before. This is what it means to go out of your comfort zone. Going back to your belief system, be aware of past experiences or persistent ideas that are hindering or distracting you from your goals. Face difficulties with creativity and eagerness to learn. This will help nurture a growth mindset and build confidence as you discover your abilities more.
 SO, DO YOU WANT TO DESIGN YOUR OWN ROAD MAP OF HIGH PERFORMANCE?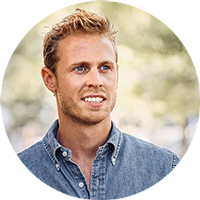 Dris gave me the courage to break my own old patterns. I feel braver and more confident in my ability to follow through on my intentions. These discoveries and the awareness of them has brought value to my life and how I choose to move forward.
WHAT'S A MINDSET COACH?
A professional Mindset Coach is skilled to help you to make radical improvements in your life. Coaching inspires discovery and insight and encourages bold action through acknowledgement and accountability to your personal vision and goals. Professional Mindset Coaching will encourage you to take action and help you achieve success by serving as your accountability partner.
HOW LONG DOES IT TAKE?
Every client is unique but we would recommend at least 3 months of Coaching. It takes time, energy and a lot of practice to turn new patterns into regular habits. Coaching is one of the most valuable tools you can have. It's an investment in yourself, and it can produce some of the highest returns.
HOW DO WE CONNECT?
We will start with a free 30-minute introduction session in which I will explain in more detail what Coaching is and how it can help improve your life. We'll discuss what particular challenges you're facing and how we might work together to help you find balance and make a change.
After that and during regular one-on-one Coaching sessions we'll speak in person or via Skype. We'll use proven techniques to help you make improvements in your life and reach your objectives.
COACHING OR THERAPY?
Coaching is not therapy. Coaching borrows from both consulting and therapy. A therapist spends a lot of time in the past understanding and bringing to the conscious level of the patient the core issue of a behaviour or a pattern.
On the other hand, a Coach will spend fewer sessions talking about problems from the past. Coaching is much more solution and action oriented. It's a service designed to help healthy, ambitious people achieve their best potential. Learn about the differences between Life Coaching & therapy in this article.
WHAT CAN A COACH HELP ME WITH?
Gain confidence and self-awareness
Make radical improvements in my life
Remove limitations, obstacles, and limiting beliefs
Find my passion and purpose
Achieve important goals
Overcome fears, phobias, and traumatic emotional events
Become more resourceful and access positive emotional states
Gain clarity about my vision, mission, and purpose
Learn new strategies, techniques, and tools to manage my life
Identify goals and hold myself accountable to achieve them
Get support through a transition or life change
Learn tools to deal with anxiety and stress
You're stuck or facing challenges
You need to be more decisive and more pro-active
You lack clarity and vision
You have a vision, but you don't have a plan
You lost momentum or direction
You don't know how to be efficient in getting what you want
Your actions aren't supportive of your ideas
You can't get everything done in the time you have
You want to take your life to the next level
You are looking to give your life a new meaning
You want to be more organised and less stressed
You are facing personal or professional challenges
You are looking to build confidence and achieve breakthroughs
You would like to step out of your comfort zone