ONE-ON-ONE MINDSET COACHING
PERSONALISED COACHING TAILORED TO YOUR NEEDS
WHAT'S A LIFE COACH?
A professional Life Coach is skilled to help you to make radical improvements in your life. Life coaching inspires discovery and insight and encourages bold action through acknowledgement and accountability to your personal vision and goals. Professional Life coaching will encourage you to take action and help you achieve success by serving as your accountability partner.
LIFE COACH OR THERAPIST?
Life Coaching is not therapy; it's a service designed to help healthy, ambitious people achieve their best potential. Learn the differences between life coaching & therapy in this article.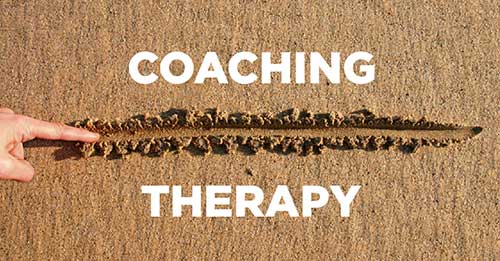 WHAT CAN A CERTIFIED LIFE COAH HELP ME WITH?
Gain confidence and self-awareness
Make radical improvements in my life
Remove limitations, obstacles, and limiting beliefs
Find my passion and my purpose
Achieve important goals
Overcome fears, phobias, and traumatic emotional events
Become more resourceful and able to access positive emotional states
Gain clarity about my vision, mission, and purpose
Learn new strategies, techniques, and tools to manage my life
Identify goals and hold myself accountable to achieve them
Get support through a transition or life change
Learn tools to deal with anxiety and stress
WHEN DO I NEED PROFESSIONAL LIFE COACHING?
Here are the best ways to find out if you need a Life Coach:
You're stuck
You need to be more decisive, take action and be more pro-active
You lack clarity and vision
You have a vision, but you don't have a plan
You lost momentum or direction
You don't know how to be efficient to get what you want
Your actions aren't supportive of your ideas
You can't get everything done in the time you have
You want to take your life to the next level
You are looking to give your life a new meaning and find your way through a transition
You want to be more organised, less stressed, and to regain control over your life
You are facing personal or professional challenges
You are looking to build confidence and achieve breakthroughs
You would like to step out of your comfort zone
You are facing challenges
HOW DOES IT WORK AND HOW LONG SHOULD I GET LIFE COACHING FOR?
Every client is unique. I would recommend at least 3 sessions of life coaching. The first part serves to gain awareness and identify the limiting beliefs. The next steps help to develop new patterns to overcome those limiting beliefs. After that, I will help you turn those new patterns into regular habits over a longer-term commitment.
Gain Awareness
We'll use tools to discover more about who you are, and who you want to be.
DEFINING THE CORE SUBJECT
These insights will lay the foundation for the transformation process.
Define Your Goals
We'll define clear objectives for you and set the motivation to achieve them.
SETTING GOALS
Goals will be specific and actionable, supported by a step-by-step plan.
Transform Your Life
You'll begin a process of radical transformation, coached every step of the way.
FOCUS & FLOW
Post-coaching follow up will keep you focused and in the flow.
HOW DOES MY COACHING WORK?
We will start with a free 30-minute introduction session in which I will explain in more detail what coaching is and how it can help improve your life.
We'll discuss what particular challenges you're facing and how we might work together to help you find balance and make a change.
After that and during regular 1:1 coaching sessions we'll speak in person or via Skype to identify your strengths, challenges, and limiting beliefs. We'll use proven techniques to help you make radical improvements in your life and reach your highest potential.
"Dris is not afraid to tell it like it is and point out your flaws, but in a way that feels helpful, not demeaning."
"He created an exchange where I felt safe to be vulnerable and share some of my deepest worries, without fear of judgment."
"It was very nice to work with Dris. I could feel very relaxed as if I was talking to my best friend."
Working with Dris means the perfect balance between a fun, positive and inspiring atmosphere while providing hands-on tools that really helped me to initiate sustainable change. I wholeheartedly recommend Dris.