Would you like to be clear on what you want to do, break away from your limitations, and have the right mindset to achieve your most important goals? Do you want to be happier and more successful? And would you love to have personalised one-on-one coaching to guide you step-by-step in order to reach your full potential?
You have two options here: to remain where you are or to start taking action.
READING BOOKS AND BLOGS AND LISTENING TO PODCASTS, BUT YOU'RE STILL UNABLE TO CREATE ANY REAL CONSTANT IMPROVEMENT?
Trying to see your weak spots, break free from your limiting beliefs and get to the real cause of the patterns that keep you from performing better in your life?
IMPLEMENTING NEW ROUTINES LIKE MORNING RITUALS, GOING TO THE GYM AND TRYING MINDFULNESS PRACTICES – JUST TO FIND THAT WITHIN A FEW DAYS YOU HAVEN'T BEEN ABLE TO FOLLOW THROUGH AGAIN?
Finding it hard to talk about your worries, with no one to share them with and surrounded by people who don't understand or support you?
IF YOU ANSWERED YES TO ANY OF THE ABOVE, DON'T WORRY – YOU'RE NOT ALONE AND IT CAN ALL BE SOLVED.
These are well-known struggles that I hear from my clients. The good news is that no matter what challenges you are facing, they can all be handled and you can learn how to overcome them.
I will help you redefine your priorities and remove your limitations to set clear objectives and design achievable goals. We will work on everything that matters in your life. Together we will design your own roadmap of high achievers and I will teach you how to use it in order to unlock your full potential.
I will show you a very specific methodology that will allow you to face your challenges and become a high performer. Furthermore, I will show you how to use that method to consistently develop your mindset and deliver the outcomes that you want in your personal and professional life.
Assess your life satisfaction level and where you need to improve.

Reveal what drives your important decisions.

Understand the importance of living true to your values.

Transform your old habits into winning patterns.

Prioritise what truly matters to you.

Set clear tangible and achievable goals.

Create strategies to achieve your objectives.

Learn new mechanisms and systems to have to reach your goals.
Slow down, create space and live with more presence and flow.

Calm your mind, and learn to focus without agitation.

Recognise your self-worth.

Create self-care morning rituals to reconnect with yourself.

Journal and process your emotions.

Manage your emotions in business and life.

Communicate better and with compassion.

Management your time effectively.
HAVE YOUR OWN MINDSET COACH
You will learn a specific methodology tailored to your individual needs. You will be guided step-by-step on how to access the mindset that will allow you to perform at your best. You will get guidance and support from a dedicated one-on-one expert coach who truly cares about his clients and is fully committed to helping them.
You will follow a specific process to develop your capacity for conquering challenges and performing better. You will improve your EQ to better understand, empathise and negotiate with others as well as manage and regulate your emotions.
You will develop your skills for the success of your life and your career. You will find inspiration, stay focused and motivated to build new habits and break your old patterns. You will expand your horizons, and kickstart a journey of health, success and wellbeing. Improve your life and gain self-confidence, balance and fulfilment. You will learn the system to continuously improve and produce the results that you desire.
ABOUT ME AND MY APPROACH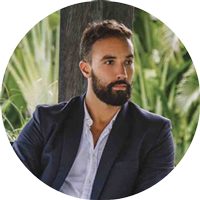 I have always been interested in human behaviour. Friends know me for my calm energy, my analytical approach to things, and my positive and growth mindset. My coaching methodology is straightforward and practical. I use proven coaching techniques where I blend NLP and classic tools for greater impact, and our easygoing and relaxed work environment will be helpful for a deep and safe connection.
I'm a certified Neuro-Linguistic Programming (NLP) practitioner with multiple NLP Master Practitioner Coaching and Social and Emotional Intelligence Certifications. I'm an expert in coaching young professionals who are stagnating and stuck. These days you will find me surfing early morning lineups, and during the day teaching ambitious people on how to thrive.
MY COACHING PROGRAM INCLUDES
YOUR INVESTMENT: 3 X MONTHLY PAYMENTS OF $680 USD OR ONE FULL PAYMENT OF $1900 USD (SAVE $140)
WHY COACHING IS GOOD FOR YOU
Before I started coaching, I used to work as an art director and project manager in top agencies for more than 10 years. I helped innovate new business solutions and developed new products for Scandinavian countries. It may sound like a successful and financially rewarding career, but like so many driven young professionals, I got overwhelmed and suffered from chronic stress and fatigue. I ended up neglecting my mental and physical health. I couldn't keep up with the fast-paced work environment and saw myself spiralling down and drowning in constant anxiety and stress.
When I could no longer take it, I began to claw my way out by incorporating meditation, yoga and fitness into my everyday life. I eventually quit my lucrative career because of burnout, but it also pushed me to learn how to live with passion and purpose.
I took a training in coaching, seeking opportunities to learn and develop myself. Within a few short months, I experienced more radical changes and shifts within myself and my life that I had in years. I discovered brand new ways of thinking and approaching everything in life.
Coaching is one of the most valuable tools you can have. It's an investment in yourself, and it can produce some of the highest returns. I only work with people who are truly committed to shifting something (or some things) that truly matter to them. So if you are someone who is committed to making changes in your life, career, circumstances or relationships, we will make a difference.
YOU DON'T HAVE TO BE ON THIS JOURNEY ALONE OR TRY TO FIGURE IT ALL OUT YOURSELF. COACHING WILL FAST-TRACK YOUR PROGRESS AND GIVE YOU A RAPID SHORTCUT SO YOU CAN GET TO THE CORE OF THE ISSUE ONCE AND FOR ALL. THIS IS A PERSONALISED PROGRAM THAT IS TAILORED TO YOU AND YOUR NEEDS. I WILL BE HERE TO SUPPORT YOU WITH WHATEVER YOU WOULD LIKE TO CREATE, CHANGE OR SHIFT.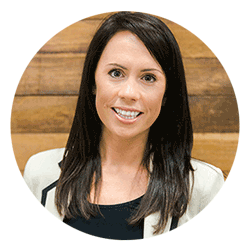 Dris has a clear method and strategy. It is evident he loves what he does, he really cares about his client's development, and he is absolutely true to his own core values. He lives and breathes them, and I found that very inspiring. It made me want to learn from him. Dris will invest in supporting you to achieve what you want to… as long as you put in the work too.
Dris has vastly exceeded my expectations of a coach. I truly feel I'm on a positive path forward. Dris' compassion was palpable from my very first coaching session and it has only been reaffirmed with each subsequent session.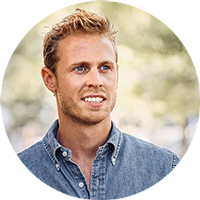 Dris gave me the courage to break my own old patterns. Post-coaching, I feel braver and more confident in my ability to follow through on my intentions. These discoveries and the awareness of them has already brought value to my life and how I choose to move forward.
BEGIN WITH A CHEMISTRY SESSION
Get started with a 30-minute chat with me, where we can explore what you would like me to support you with, and whether my 1:1 coaching program is the right fit for you.
The displayed time availability is in UTC+8 timezone.